The research, described in a paper published in the journal Nature Plants, showed thatArabidopsis plants that were grown in vinegar have a mutation on their enzyme called HDA6 (histone deacetylase6). The researchers noted that this mutation allows the plant to grow normally even in severe and extended drought conditions.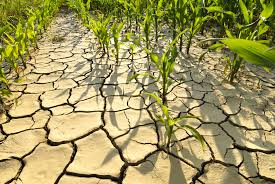 "Although transgenic technologies can be used to create plants that are more tolerant to drought, we must also develop simple and less expensive technologies because genetically modified plants are not available in all several countries," said co-lead author Motoaki Seki, from the RIKEN CSRS, in a press release. "We expect that external application of acetate to plants will be a useful, simple, and less expensive way to enhance drought tolerance in a variety of plants."
For their research, the researchers tried to grow plants by treating them with several organic acids, including HCI, formic acid, acetic acid, butyric acid, lactic acid and citric acid. After 14 days, the researchers observed that about 70 percent of the plants treated with acetic acid survived, while all plants treated with other organic acids died.
In their initial testing in normal Arabidopsis plants under drought conditions, the researchers observed that genomic-wide expression of hda6 was linked to activation of the biological pathway that produces acetate. Interestingly, the production of acetate was more active when the plants were grown in acetic acid. Further analysis also revealed that the activity of the HDA6 enzyme could act as some sort of switch that's capable of controlling which type of metabolic pathway is active. In normal conditions, plants usually break down sugar for energy. However, the HDA6 enzyme could turn the switch to the acetate-producing pathway.
Aside from the Arabidopsis plants, the researchers also conducted experiments using rice, wheat and maize. Surprisingly, the drought-tolerance of these plants also increased when they were grown in optimal acetic acid concentrations