The park has total area of 21,107 hectares, including 8,038 hectares of core zone and 13,069 hectares of buffer zone, along with 365 hectares of preventive forest, 2,728 hectares of production forest, and 9,976 hectares of farming land, aquaculture area and land for other purposes.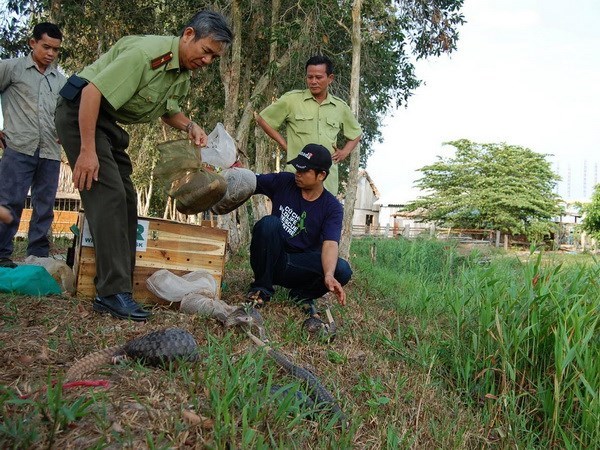 Dan said that in 2018, the park will grow 4,000 local-origin trees, while applying advanced technology in scientific research, surveying and monitoring biodiversity, recovering forest resources, and maintaining biological balance, thus increasing forest coverage and contributing to climate change adaption.
The park will also continue a project to preserve genetic resources, while implementing five other smaller projects to observe hydrographic conditions of the forest, thus giving early warnings on forest fire and regulating the water level for forest growth, he said.
Alongside, the park will continue conducting a project to develop eco-tourism in the 2017-2020 period with a vision to 2030 by attracting more investment in infrastructure for eco-tourism development, and improving the quality and diversification of its tourism products.
At the same time, community-based tourism will be further stepped up to create jobs and increase incomes for local residents, while raising public awareness of protecting natural resources and the environment.
Last year, the management board of the U Minh Thuong National Park planted and over 10,000 hectares of cajuput and grew 7,500 local trees on degraded land areas.
Meanwhile, the park received and released to the natural environment 13 individuals of three species of animals, 120 individuals of six species of reptile and 21 individuals of bird, of which 141 individuals were listed as rare wild animals. The park also developed four species of wild animals.