Officials at City Hall were reportedly due to discuss options for introducing separate car-free days in various boroughs across the capital on different days this year, with "more ambitious plans" for 2019.
Speaking to The Independent, a spokesperson for the mayor said Mr Khan had "asked City Hall officials to consider additional opportunities for car-free activities as part of his Healthy Streets vision".
They said the mayor supported over 100 events this year in which roads were shut to traffic.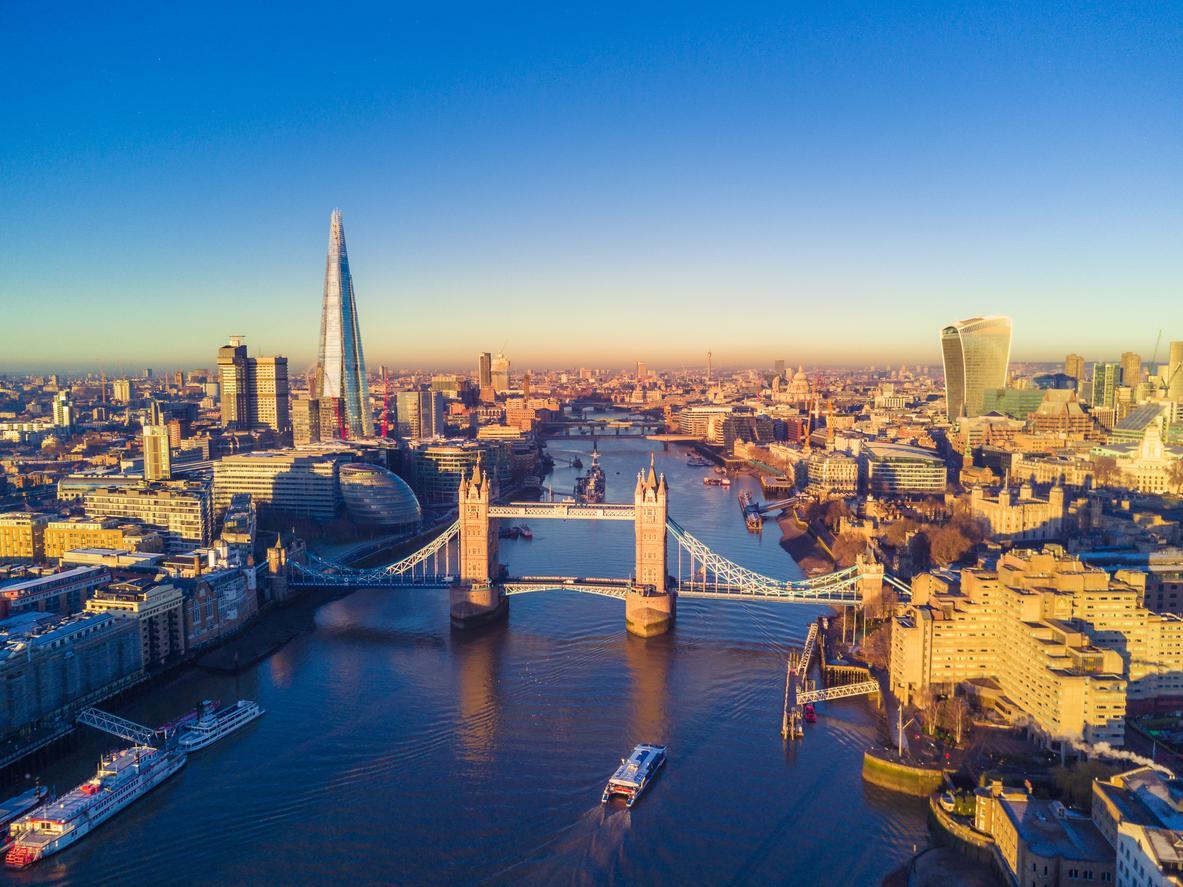 London's poisonous air kills 9,000 people a year Getty
The spokesperson added: "Tackling toxic emissions from the most polluting vehicles is a core part of the hard-hitting measures the mayor has introduced to help clean up London's air, from delivering the toxicity charge (T-Charge) in central London, to the early introduction of the Ultra-Low Emission Zone, and transforming the bus fleet.
"The mayor is determined to do everything in his power to protect the health of Londoners and prioritise walking, cycling and public transport and reduce Londoners' dependency on polluting cars."
Paris has previously held several car-free days in an effort to reduce pollution. The first car-free day was held in September 2015 and saw emissions fall by 40 per cent.
Last year Paris mayor Anne Hidalgo banned cars from 40 square miles of the centre of the French capital for one day. She said she was hoping to model Paris on Copenhagen in Denmark - one of the world's most cycle-friendly cities.
London's air pollution is estimated to be responsible for over 9,000 deaths every year. A total of 40,000 deaths are caused by poisonous air across the UK each year.
Last year, Mr Khan described the scale of the public health crisis in London as "shameful", and said he was "determined to take urgent action to help clean up London's lethal air".
A campaign calling for Mr Khan to launch the first car-free day has gained nearly 10,000 signatures.
However, one of his flagship election pledges is reportedly facing setbacks: the plan to pedestrianise Oxford Street, which is one of the capital's most polluted roads.
This week Westminster City Council, which owns the road, said it did not believe full pedestrianisation was the answer to improving the area.
There has been considerable opposition from local people and businesses who fear nearby roads will see greater levels of traffic.
The plans have also been criticised for not taking the opportunity to make Oxford Street a key cycling artery.