The meeting, held under the overarching theme of "Sustainable Development Goals and Post-2015 Development Agenda", saw HSH Prince Albert II of Monaco, Olympian, International Olympic Committee (IOC) member and Chair of the IOC Commission on Sport and Environment, making a keynote speech.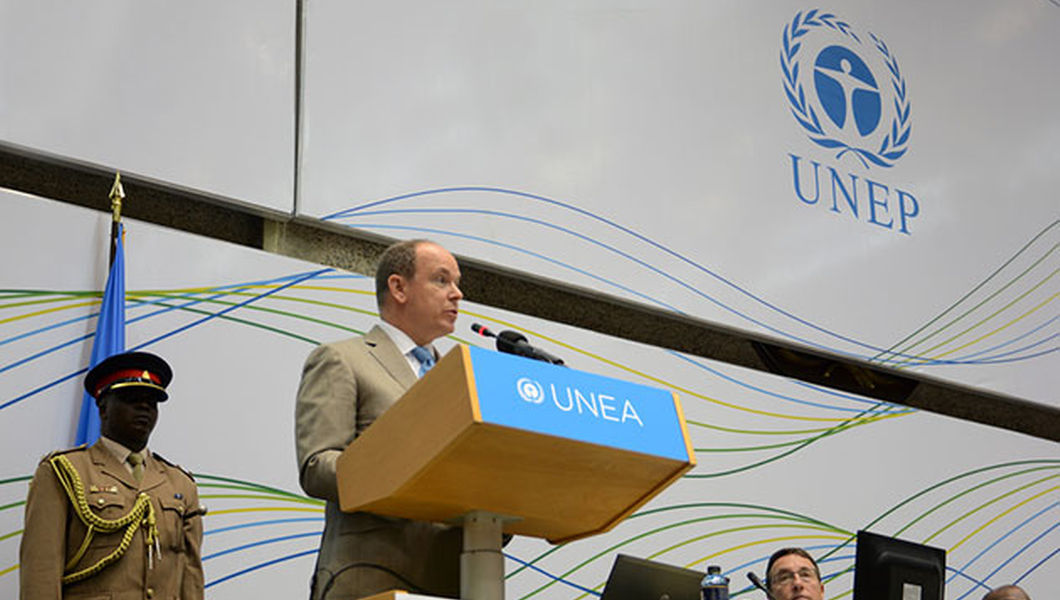 Also at the meeting was IOC member and three-time Olympic canoeing champion Tony Estanguet. The landmark meeting was a unique opportunity for the IOC to demonstrate that, after 20 years of partnership, it remains a dedicated partner of UNEP.
Taking place from 23 to 27 June, with over 1,000 participants and 163 UN Member States attending, including ministers, government delegates and representatives from other major groups and stakeholders, this event is an important occasion for the IOC to highlight how the sporting community can adopt, and has adopted more sustainable practices over the last few decades. It also underlines that the IOC remains committed to working with the United Nations Environment Programme (UNEP) and other stakeholders to ensure that sport plays a significant role in advancing the UN Sustainable Development Goals (SDGs).
"The International Olympic Committee is ready to use the convening power of sport as a means to reach out and maximise the achievements of the Sustainable Development Goals", HSH Prince Albert II stated in his address. "Specifically, this relates to using sport to build inclusive, safe and sustainable cities with an accent on recreation, sport and play areas; promoting physical activity and a healthy life for all; and providing equitable and life-long learning opportunities though quality physical education."
He added: "In addition, sport can be a valuable cross-cutting tool to promote gender equality and empower girls and women; serve as a tool to prevent conflict and build peace; and function as an important player to rally communities, engage young people and bridge cultural divides in a spirit of non-violence, mutual respect and friendship. […] Our discussions here will assist with these efforts to help to bring us closer 'towards a life of dignity for all'."